It's 2021, and it calls for an UPDATE! Update in our looks, trends, fashion statements, and more.Among the upcoming trends, make-up is one thing that keeps getting more exciting with each passing year. You can experiment with it, go completely crazy and even come up with your unique styles. The best thing is that there are easy makeup looks that don't require a professional artist. They don't even need expensive cosmetics; just use the ones that you have and can afford.
Let's dazzle with these 6 makeup looks that are trending in 2021:
No makeup look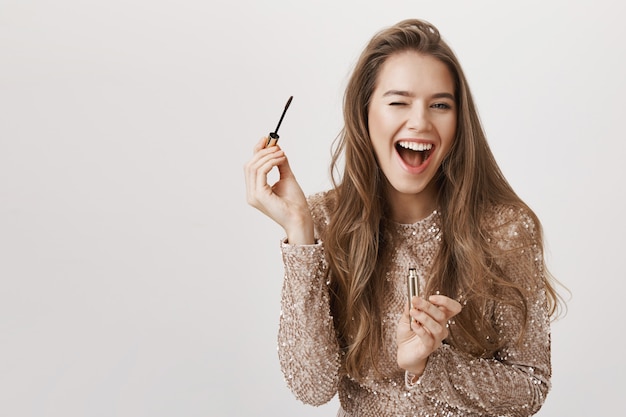 Create a no-makeup look with make-up. How ironic and awesome, right?

A "no make-up look" is the perfect look for the days when you want to look natural yet photo-ready. It is also a great look to have in the summers. Heavy makeup can often form a thick layer on your skin during this time.

An easy-to-do "no make-up look" will be able to last longer and give you that natural radiance.

The most important part of this look is to have clear skin. Since the application of makeup is minimum, it's your natural skin that will be a catalyst in enhancing the final look.

For healthy-looking skin, indulge in skincare by following the three steps of cleansing-toning-moisturizing. It's really important to take care of your health and glow. You can also apply a face mask before doing the no-makeup look to moisturize your skin thoroughly.
Time to doll up
You can apply a bb cream or a light foundation to even out the texture of your skin. A few darker skin areas., the under-eye or the forehead skin, often get tanned in the sun. In such places, you can apply a subtle layer of concealer. After that, lightly dab your face with face powder.
Keep eye makeup to a minimum, and a thin layer of eyeliner would be perfect. You can apply a bit of mascara, but that's completely optional. With an eyebrow pencil, fill the gaps in your eyebrows.
Go for a black or a brown-coloured eyeliner, depending on your skin colour. Give a light dab of pink or peach blush to add that soft rosy effect to your cheeks. As a final step, use petroleum jelly or lip balm to add that natural shine to your lips.
Smoky eyes glam look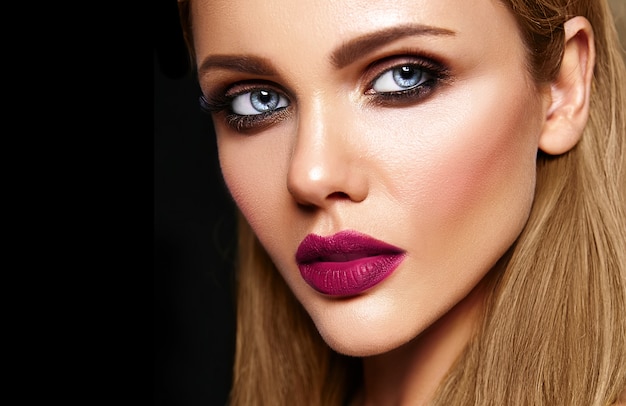 Smoky eyes never get old. It was trending last year and continues to dominate the makeup trends in 2021 as well.


It is one of the easy makeup looks that brings out the glam quotient in you. It is fast to create and perfect for the glam look of weddings or a night out.

Start with applying primer as a base. Primer helps your makeup to stay longer and smudge-free.

The areas around the eyes are often darker than your skin tone. You should apply concealer in these areas to bring consistency to your skin shade.

Time to go smokey! Take a dark colour eyeshadow and apply it to your eyelids—blend, blend, blend.

The eyeliner comes next! Apply eyeliner on the upper lash line; this will make the makeup look neater. Blend the eyeliner with the eyeshadow you applied in the earlier step.

To give it a bolder look, apply the eyeliner at the crease of your eye and under the eye along the lower lash line. Smudge it well.

You can use fake eyelashes and a bit of gold-glittery eyeshadow on your eyelids to create a heavier look. Finally, add a light coat of mascara to your lashes, and boom!

The last step – Look into the mirror, smile, and take a moment to appreciate how pretty you look! Goddess!
Classic red lips
Red lipstick has a permanent place in almost everyone's makeup bag. It has the magic to bring a glow to your face even on the most exhausting days.

From Marlin Monroe to Taylor Swift – The bold red lips trend is classic and eternal.

It is also one of the easy makeup looks for a beginner.

Ensure that your lips are not dry and chapped. Applying lip balm before going to bed works as a great routine for keeping your lips moisturized.

You can also exfoliate your lips using a mix of honey, coffee, and coconut oil. It will peel away the dead skin and nourish your lips with moisture.

Time to choose the shade of red. The two most popular options are – glossy or matt. Matt is generally a safe option to go for. Glossy shade works best when you want that extra oomph!! Factor.

Apply a layer of foundation to your lips. It allows the red colour to appear in its natural shade.

Apply the first layer of the lip colour. Fill-Fill-Fill. You can also apply lip-liner before the lip colour to make the blending process neat.

After you have applied the lip colour, blot using tissue paper.

To ensure that the lipstick stays for long, apply a second layer of lip colour.

Keep your eye makeup and light blush. It will give an overall subtleness to your look and also accentuate the look of your red lips.

Check your teeth to ensure there is no red lipstick mess.

Time to click a dozen pouty selfies!
Pink flush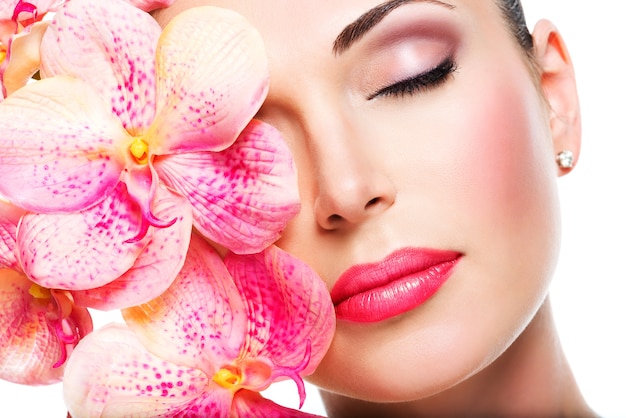 The colour pink has the superpower to look right as a lip colour, as an eyeshadow colour, and as a blush to create cherry-kissed cheeks.

There are a number of easy makeup looks that you can create by going pink.

To create a look that brings attention to your lips, you can pick a shade of pink that is two to three shades darker than the colour of your lips.

Apply the lip colour – bot with a tissue – apply the colour again. Keep your eye and cheek makeup to the minimum and you will look like a rosy beauty.

You can experiment with pink as your eye shadow colour in a lot of ways. One of the ways can be to apply different shades of pink on your eyelids. Blend them well. This will give you a very fun look.

For the third look, take a dark pink eye shadow colour and apply it on the crease of your eyes and smudge it in the area above it.

Then, take a glittery colour of pink and apply it to the area below the crease of the eye to the upper lash line. The contrast in the colours will create a beautiful effect.
Colourful eyeshadow
What better place to go all out on your creative side than your eyes.

This year the world of makeup is witnessing a pop of colours and going unconventional.

Doesn't the phrase "beautiful blend of colour" remind you of a peacock? Your eye makeup can take creative cues from the bird. Blend in blue, green, and purple shades and a bit of orange for your eyeshadow palette. It will give a pop look to your face.

You can also create a unique look by highlighting the end and the beginning of your eyes, i.e., outer and inner v, with either a single shade or a creative blend of 2-3 shades. You will look high on fashion.

You can also try to simply pick up different shades of colour in a sequence of light to dark or vice versa. You can pick blue or green or even the shades of golden. Add a bit of glitter on the last layer of your eyelid and apply it neatly.

Such a look can be donned on a casual day out with your girlies or for a summer brunch.
Quick tips for skincare
If you are going to indulge in makeup, make skincare your top priority. Your natural skin is the best base that you can give to any makeup look.
Here are some quick tips –
Use an oil-based cleanser to remove your makeup before going to sleep. For deeper cleaning, go for "double cleansing" by using a water-based face wash to remove the makeup altogether.

The application of makeup can often make your skin dry. Use hydrating serums rich in Vitamin B5. You can apply serums as the first thing after deeply cleansing your skin. The texture of a serum is thin and penetrates deep into your skin pores. It nourishes your skin from within.

Applying under-eye cream is a must-do part of your makeup regime. Under-eye skin gets dried pretty quickly. It is also one of the first areas of your skin to show the early signs of ageing.

You need to ensure that this area gets the right kind of protection with under-eye cream. Simply take the cream in your ring finger and dab it lightly.

Much like eye cream, sunscreen is a must. Ignoring it is equal to committing a sin to your skin. Apply it over the layer of moisturizer and give it 3-5 minutes to absorb before you put on your makeup

The last point is a rather basic one but goes a long way. Drink a lot of water! It will flush out the toxins in your body and prevent acne on your skin. It is recommended to drink at least 8 glasses of water in a single day. You can set alarms or try apps that will remind you to stay hydrated.
Brushing up
Pick the look that you feel defines you the best.

If you are a beginner, start with easy makeup that looks like red lips or pink flush.

In your beauty journey, make sure that you take good care of your skin. When your skin is nourished, you can make any makeup look work for you.

Take inspiration from the above looks and create your distinct look.
As they say, "you do you" is the trend that never gets old.